Tom & Jerry - Rotta su Marte (2005) (it)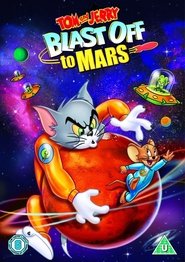 Titolo originale:
Tom and Jerry Blast Off to Mars!
Valutazione:
6.6 (Voti: 84)
Data di rilascio:
2005-01-18 (2005)
Tom & Jerry - Rotta su Marte:
Tom e Jerry rimangono intrappolati in una navicella spaziale diretta verso Marte che finisce fuori controllo. Tom, scambiato per un mostro gigante dello spazio, viene attaccato dai marziani mentre Jerry viene riconosciuto come il capo supremo dei marziani scomparso da tempo. I due dovranno mettere da parte le loro divergenze per salvare la Terra dall'invasione.