The Twilight Saga: Breaking Dawn - Parte 1 (2011) (it)
Motto: L'eternità sarà solo l'inizio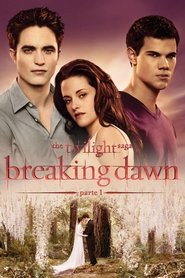 Titolo originale:
The Twilight Saga: Breaking Dawn - Part 1
Valutazione:
6.2 (Voti: 6974)
Data di rilascio:
2011-11-16 (2011)
The Twilight Saga: Breaking Dawn - Parte 1:
Isabella Swan e Edward Cullen si sposano, mormorano i loro sì in sordina durante una cerimonia tradizionalmente elegante, che per una volta riunisce tutti, umani e non, Jacob compreso. Il viaggio di nozze in Brasile si conclude con una gravidanza inaspettata, per un verso miracolosa (il padre è un non morto), per l'altro pericolosa, per il ritmo di crescita del feto e il rischio a cui è sottoposta la madre. Se Bella non sente ragioni e vuole tenere il bambino, Edward e molti della sua famiglia vorrebbero invece dissuaderla.