The Philadelphia Experiment (2012) (it)
Motto: Passato e presente entrano in collisione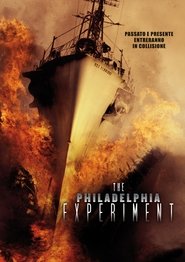 Titolo originale:
The Philadelphia Experiment
Valutazione:
4.6 (Voti: 83)
Data di rilascio:
2012-07-27 (2012)
The Philadelphia Experiment:
Nel tentativo di ricreare un esperimento di 70 anni prima, qualcosa non va secondo i piani. Si apre un varco temporale che fa riapparire la USS Eldridge, una nave della seconda guerra mondiale scomparsa in circostanze misteriose. La nave inizia una corsa distruttiva attraverso le città di tutto il continente. L'unico sopravvissuto della Eldridge cercherà di fermare la nave a tutti i costi.