In Bed with Madonna (1991) (fr)
Slogan: Madonna. Comme vous ne l'avez jamais vue.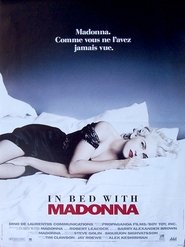 Titre original:
Madonna: Truth or Dare
Date de sortie:
1991-05-10 (1991)
In Bed with Madonna:
Plongée très intime dans l'univers de la chanteuse Madonna, à travers les différentes étapes de tournée mondiale « The Blonde ambition tour » de 1990.